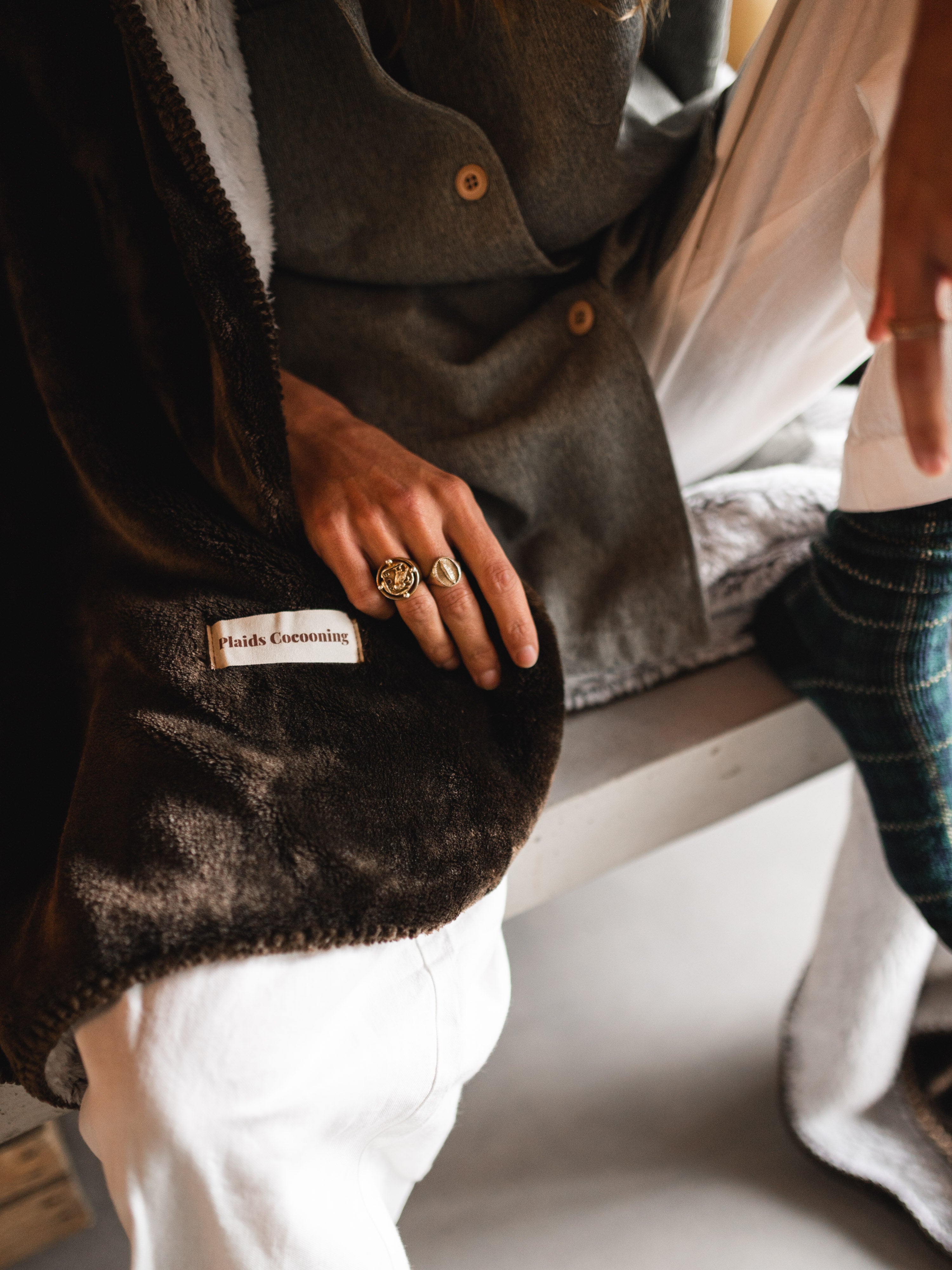 How to wash your cocooning blanket?
Victorine Waro
How to wash your cocooning blanket without it losing its shine?
It's not always easy to decipher washing labels. However, our throws are easy to clean in the machine while maintaining their softness. We give you all our advice on how to maintain and wash your cocooning blanket.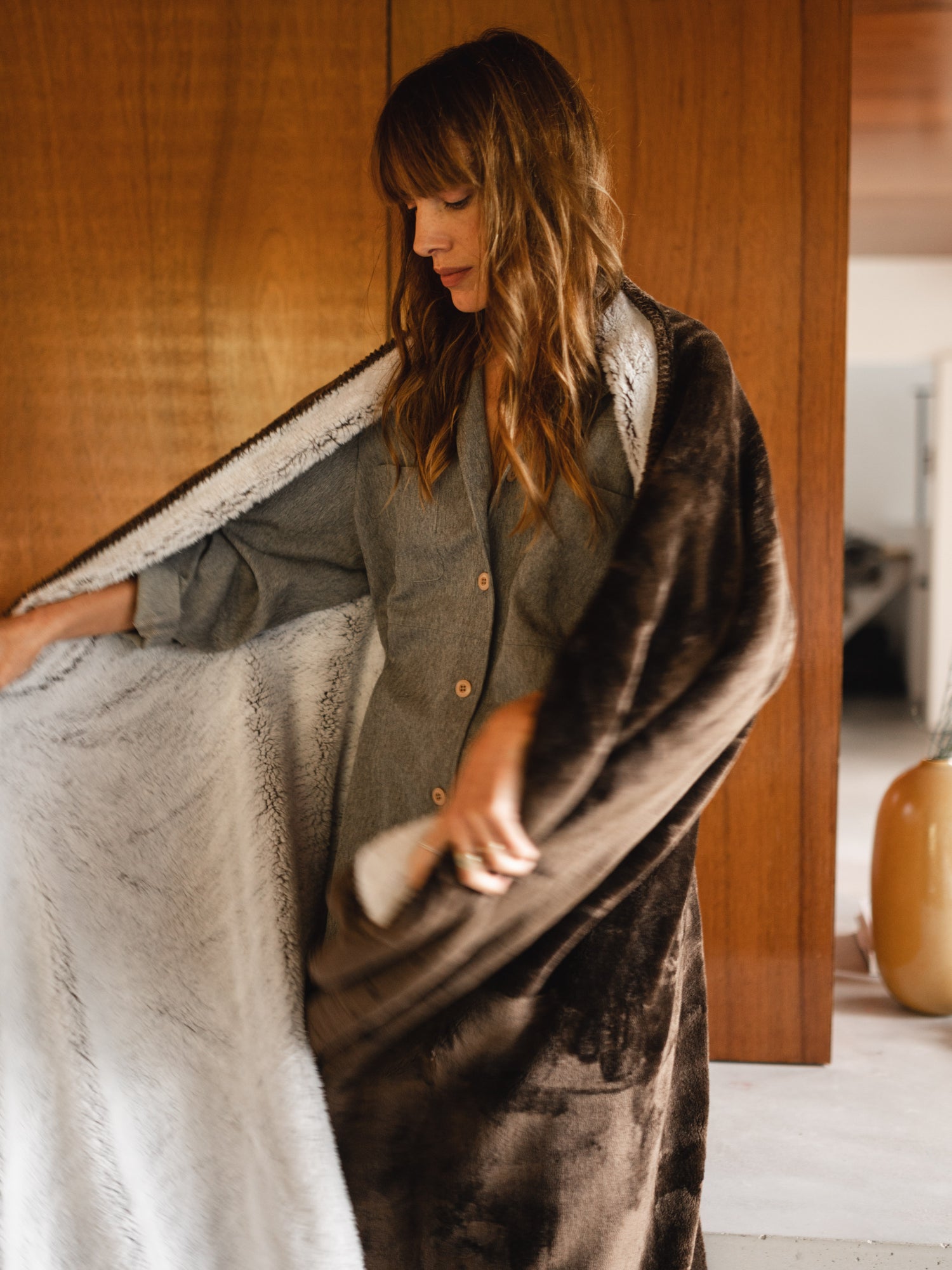 WASHING YOUR FLEECE PLAID
Cocooning fleece throws (single or double layer) can be machine cleaned and are very easy to maintain. For the entire fleece range, opt for a program at 30°C, with very little detergent and never fabric softener.
Then let your blanket dry in the open air or put it in the dryer for a few moments to restore volume to the fibers. Please note, however, that using the dryer amplifies the phenomenon of static electricity.
SHOP OUR FLEECE PLAIDS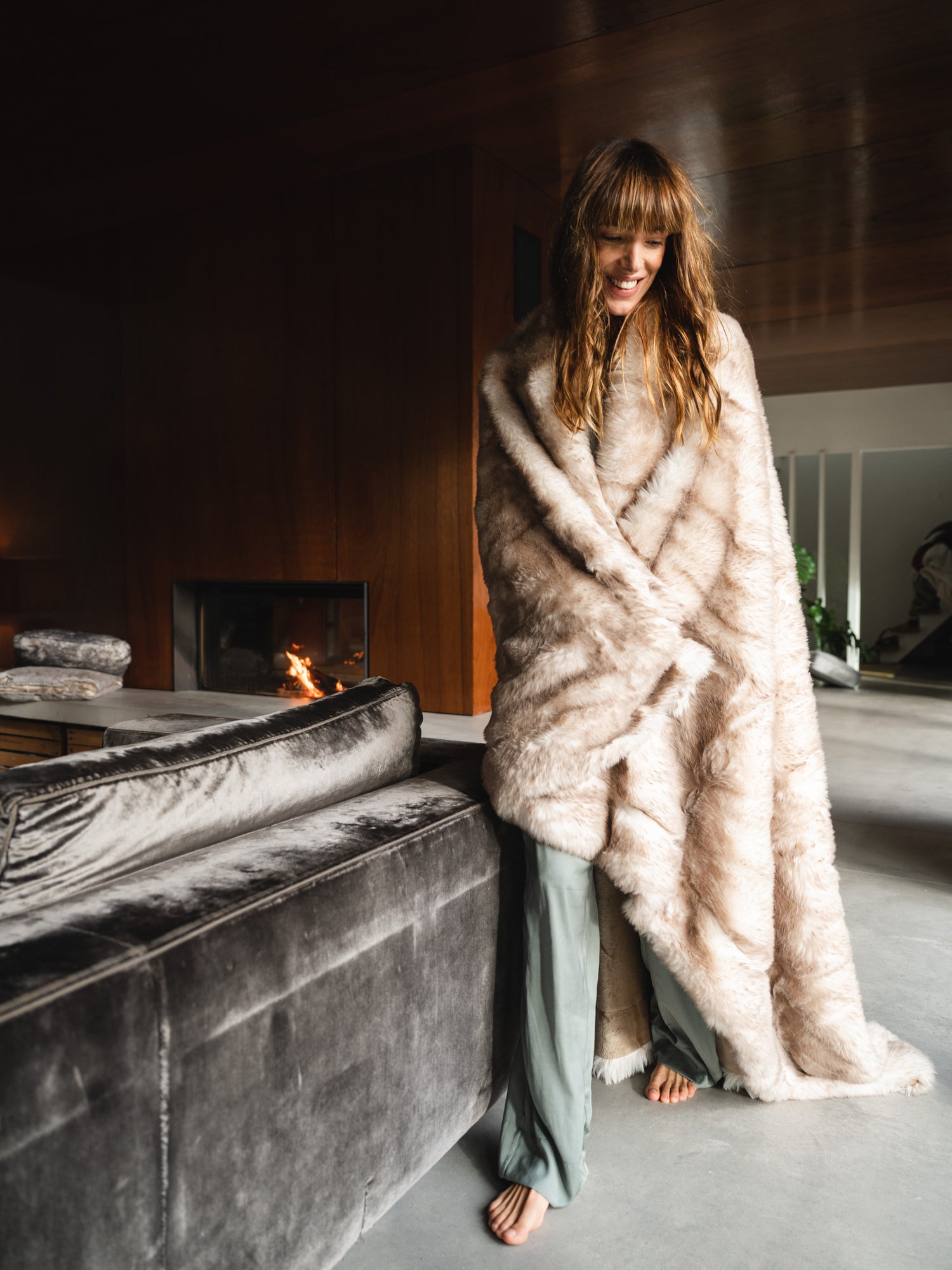 FAKE FUR: HOW TO CLEAN THEM PROPERLY?
For our faux fur throws , it is best to take them to the dry cleaner for delicate cleaning without damaging the fibers. If you prefer to wash your blanket at home, program your machine on a delicate cycle, without softener, and if possible on cold.
Our little advice, if you have a small stain on your faux fur throw, prefer to wash it by hand in clean water. To preserve your faux fur for as long as possible, avoid too regular washing which will alter the quality of the material.
SHOP OUR FAKE FURS
WASH YOUR WOOL PLAID PROPERLY
To wash your cocooning throw from the France collection , wash at 30°C on a wool cycle with a suitable detergent.
Above all, do not use a tumble dryer for your wool blanket. Note that wool is a fascinating material and without static electricity, it does not retain dust and other dirt. This saves time on maintenance, there is no need to wash your blanket regularly!
SHOP OUR WOOL PLAIDS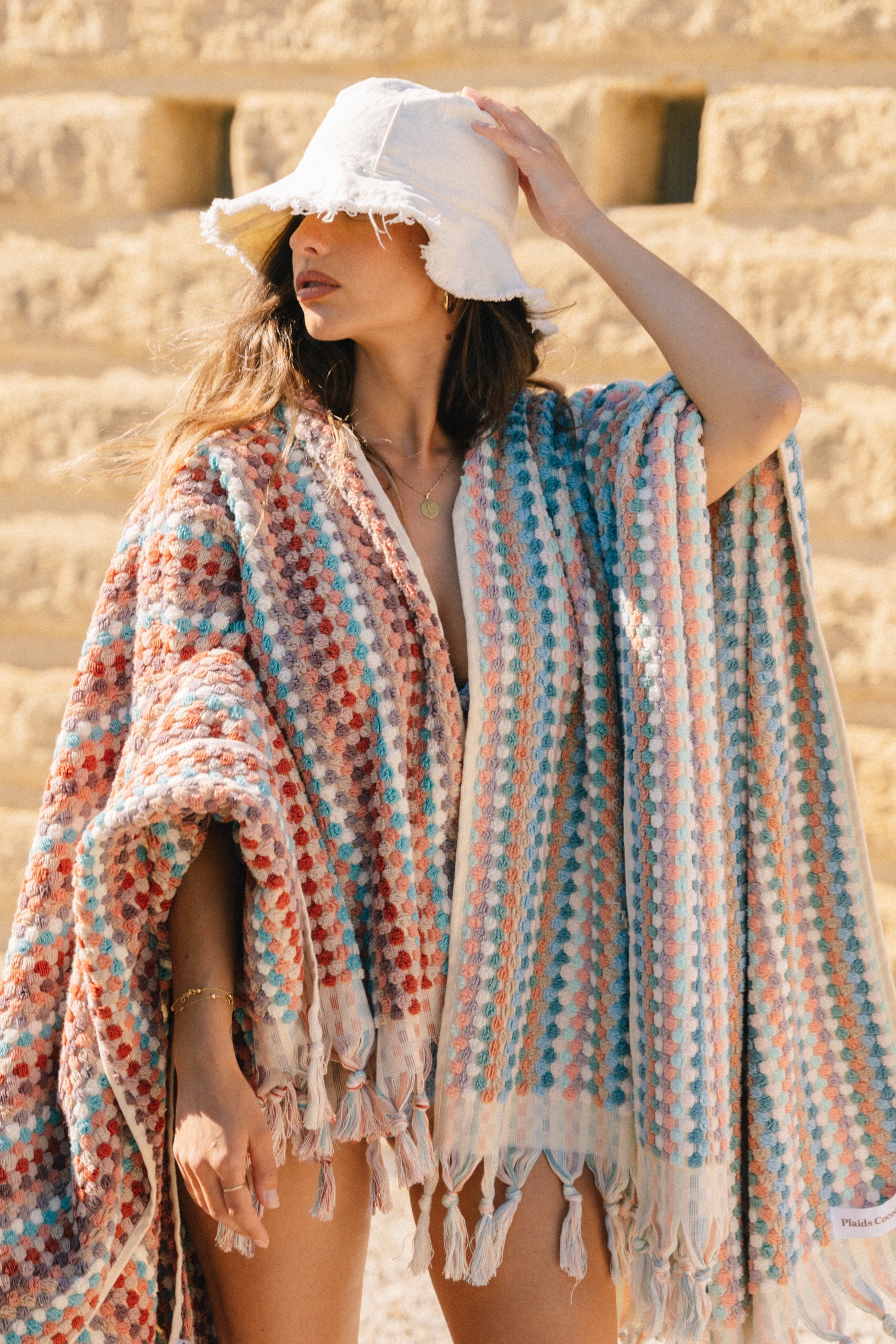 WHAT FOR THE SUMMER COLLECTION?
The throws from the summer collection are made of linen and cotton, two very easy-to-maintain materials. You can put them in the machine at 30°C with a standard cycle.
For drying, the use of a tumble dryer is possible.
SHOP OUR SUMMER PLAIDS
CLEAN VOLUMINOUS PLAIDS AND BEDSPREADS
Our triple-ply bedspreads are too bulky to clean in a household machine. We therefore advise you to go to a laundromat where the machines can hold between 12 and 14 kg.
The second option is dry cleaning where you will have no volume constraints and the guarantee of good maintenance.
SHOP OUR BEDSPREADS
Our throws are therefore easy to maintain: in the machine, with a light cycle and always without softener. And if you haven't yet fallen for your cocooning blanket, discover the whole range!