What size blanket to choose?
Victorine Waro
Are you looking for your next throw and still unsure about the size? Don't panic, Plaids Cocooning is here to advise you. In fact, the size of your next blanket will depend on what you use it for. As a decorative element, or to wrap up the whole family, the size of your next blanket is essential. Imposing but not too much, large enough for your sofa, but light at the same time... Today Plaids Cocooning offers you its plaid size guide: all the information you will need to make your choice!
AVERAGE SIZE: 150X200CM
Haven't found the perfect size for your next throw yet? Neither too big nor too small, the 150x200cm blanket is the ideal size. To cocoon on the sofa, you can wrap yourself up completely in it, without worrying that it will take up all the space. This is why we created our single-layer throws. Indeed, their intermediate size delights young and old, and their simple thickness allows them to be folded easily. Or slide them into a storage bin, or on the armrest of your sofa. Our single-layer throws are warm and practical. And in fact, if these two criteria are important to you when choosing your blanket, choose our simple thicknesses.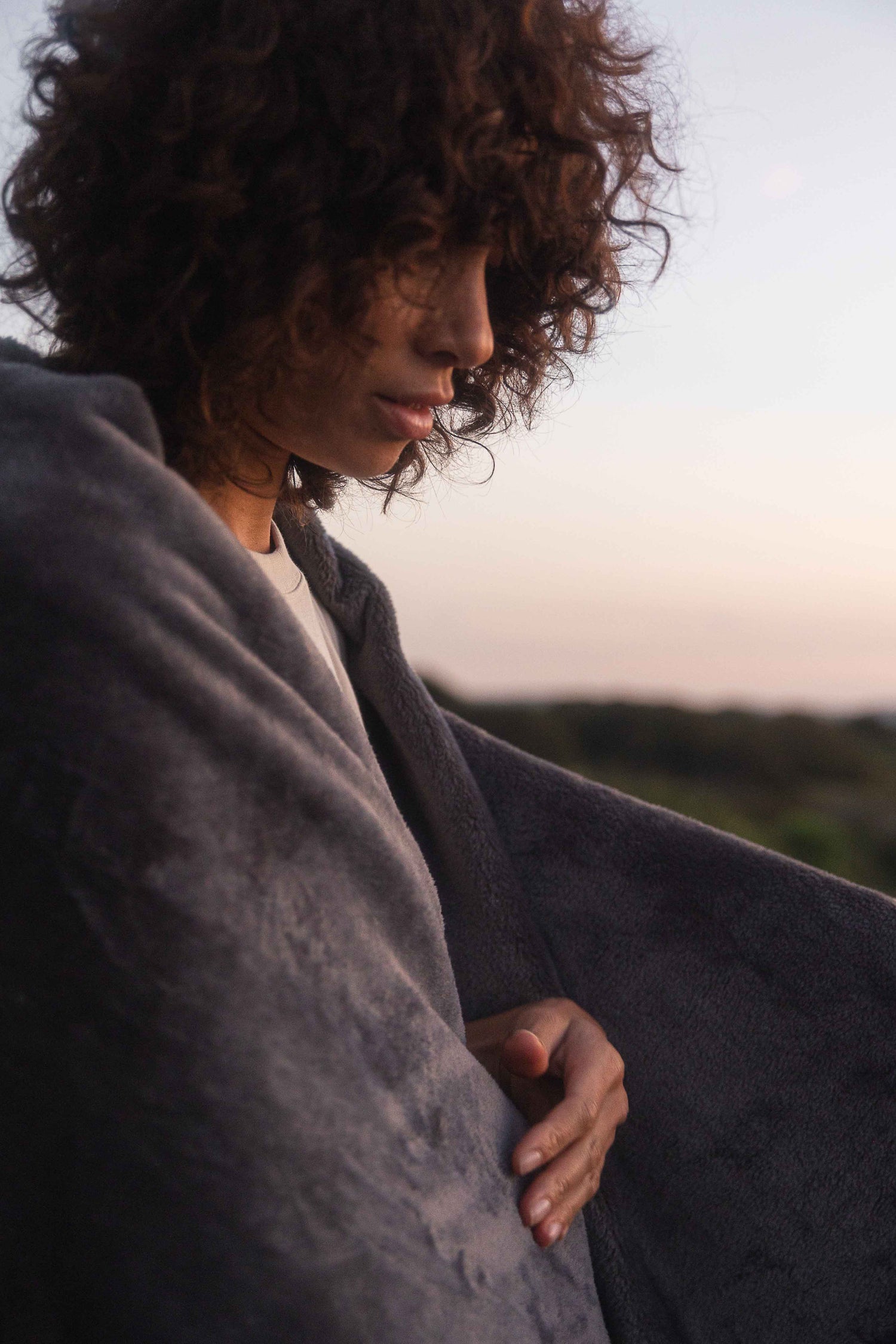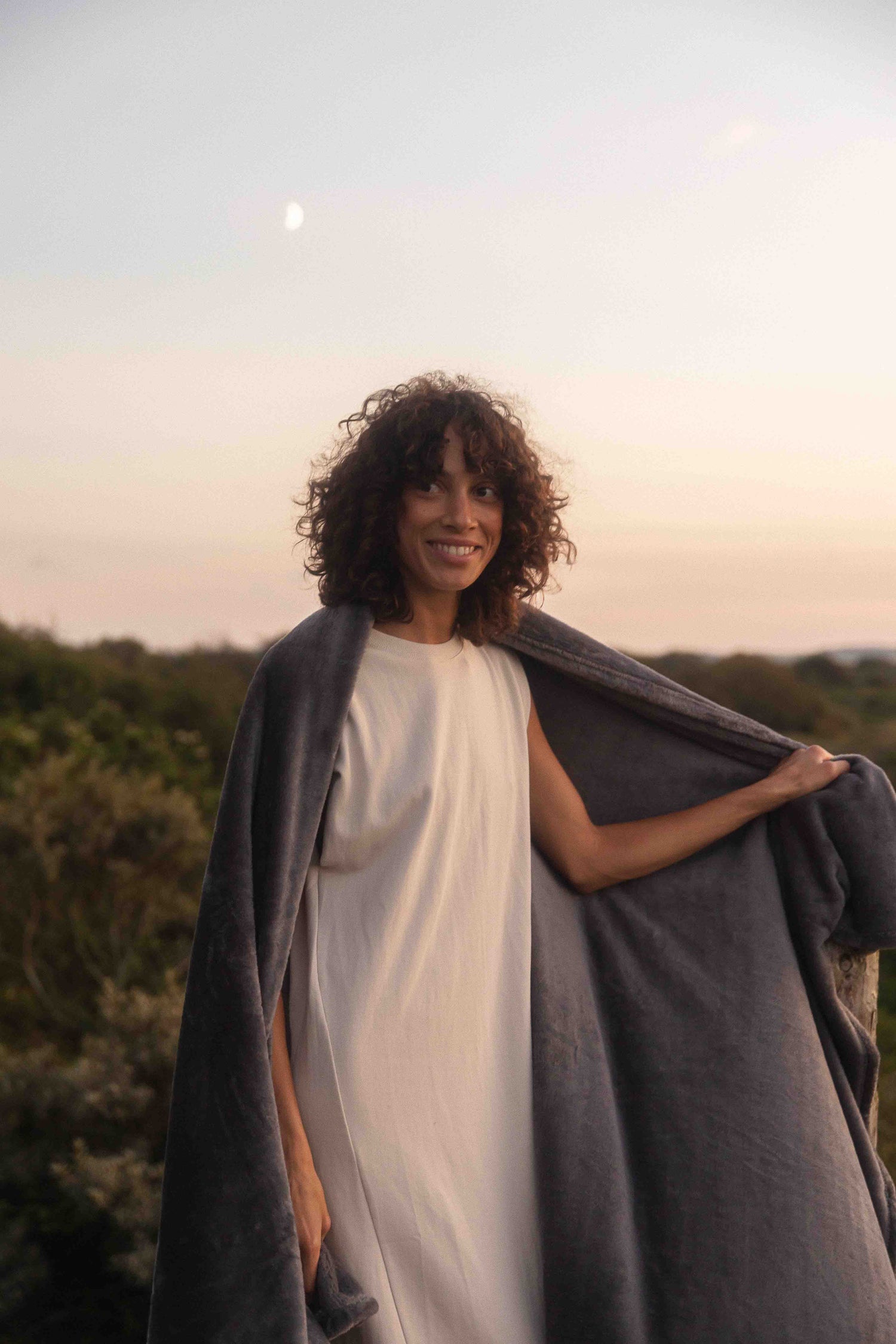 Classic Gray Plaid
Regular price

Sale price

€39,00
Share
MINI SIZE: 73X90CM
At Plaids Cocooning, we design household linen for the contemporary tribe, and therefore for the whole tribe. So, it seemed natural to us to offer you a blanket with a size designed especially for little ones: the mini Berber blanket!
Derived from our Berber bedspread, the mini Berber blanket is the perfect blanket to give as a birth gift. For changing tables, bassinets or prams... Its softness and texture make it look like a little cloud. So, wrapped in the mini Berber, your baby will be transported to a little paradise of softness!
Of course, the mini Berber can also be used as you wish... Indeed, at the end of the sofa, placed on an armchair, or even for our four-legged friends... Give mini Berbers to everyone who matters to you. So, are you in love with the mini-size plaid?
Mini Berber Plaid
Regular price

Sale price

€30,00
Share
THE PLAID IN MAXI SIZE!
Because at Plaids Cocooning, softness is limitless...Here are our maxi-sized throws! From Berber throws to triple-layer bedspreads, we offer several sizes for our maxi throws: 200x200cm, 220x240cm, or even...240x260cm!
The advantage of maxi-sized throws? Snuggle up with the whole family without fearing the chill of winter evenings, and wrap your entire sofa in our maxi throws. For the intrepid, those who do not make concessions in softness, we have created maxi sizes. Who says maxi size, therefore says softness in XXL format. Choose the large size blanket to satisfy your big cocooning desires!
White Bear Queen Size Bedspread
Regular price

Sale price

€120,00
Share